A fun experience on your
bachelorette-party with Kangoo Jumps!
We organize an unforgettable customized bachelorette party, bachelor party or a birthday surprise with kangoo jumps training included.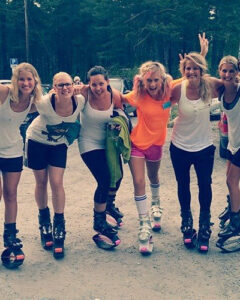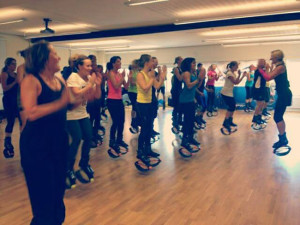 Teambuilding and kick off
We organize a fun teambuildning or kickoff-event for your company with kangoo jumps training included.
What is Kangoo Jumps?
Kangoo Jumps är en sko med trampolineffekt som uppfanns av den kanadensiske läkaren Gregory Lektham i rehabiliteringssyfte och som på senare tid omarbetats av den schweiziska ingenjören Denis Naville i träningssyfte.
When is it strictly forbidden to Kangoo Jumps?
When you are pregnant it´s forbidden to jump.
If you have other health or physical problems you should consult a doctor.
Booking and offer proposal
Send us a request and we will answer within 24 hours.