Tai-chi
Tai-chi
Tai-chi is at the same time gymnastics, meditation and Qi Gong.The exercises are performed slowly, softly but at the same time powerful. You need to practise tai-chi with a relaxed body and a relaxed mind, but alsp with deep concentration, in such a way that the whole organism is strengthened and balanced.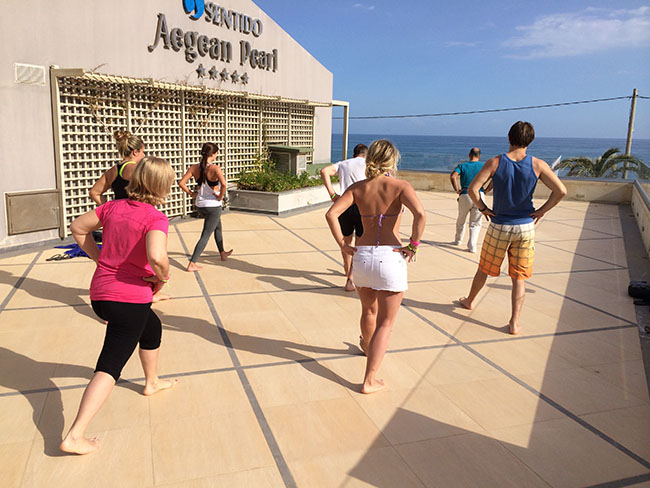 Aquafitness
Aquafitness
Aquafitness is a type of resistance training or, more precisely, the performance of exercises in a swimming pool. These lessons are done in a swimming pool indoor, with a teacher to nice music. All this together creates an enjoyable atmosphere at the same time you're training.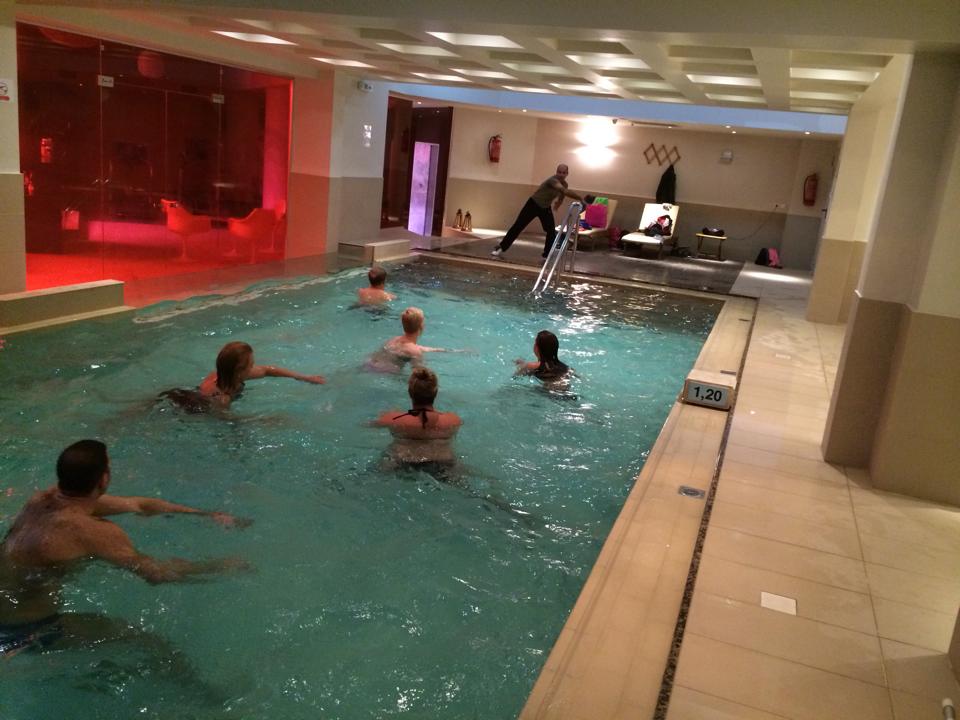 Shape ya body
Workout shaping up your body  On the beach or on the roof terrace!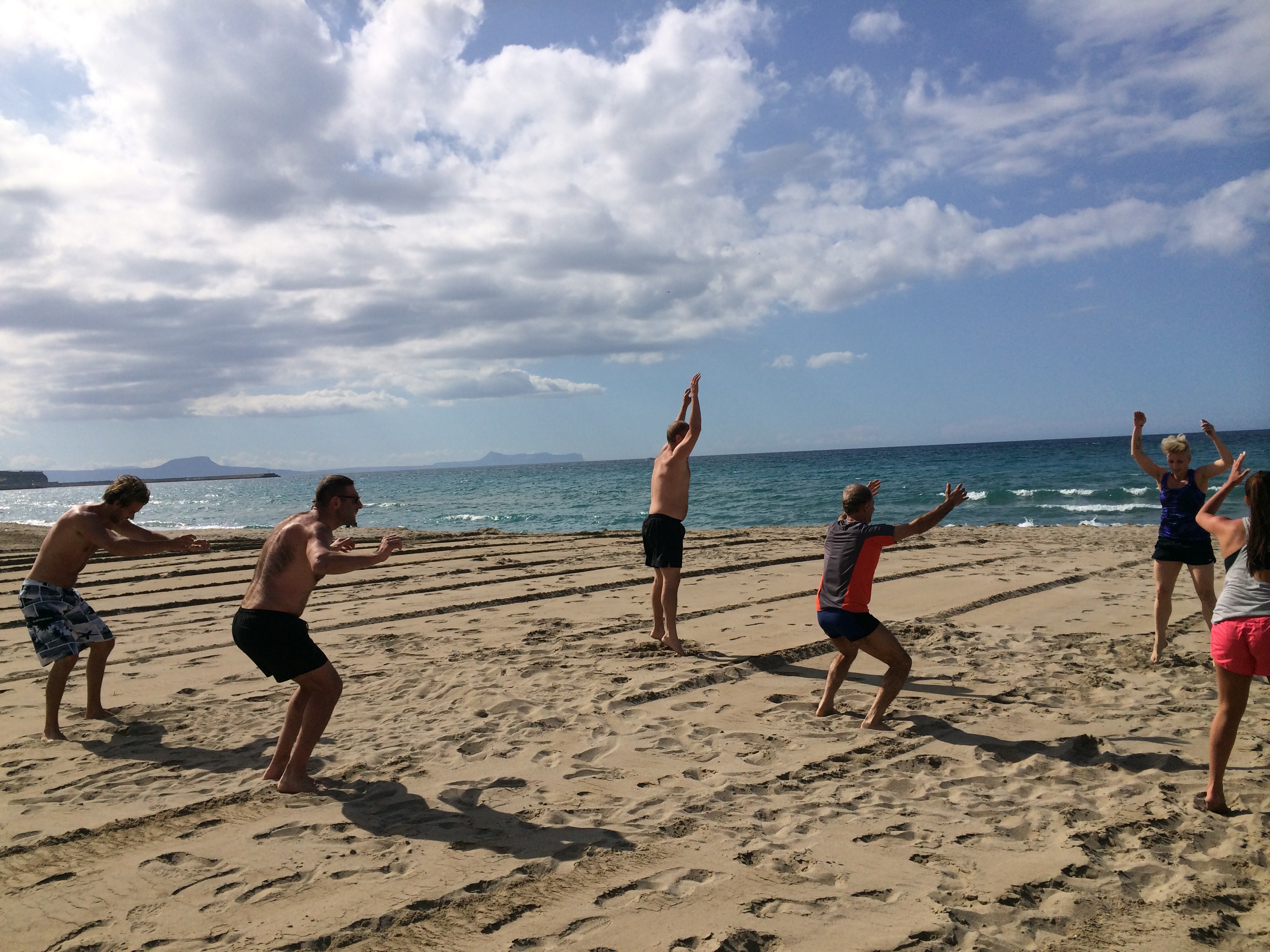 Zumba
Zumba
Latin vibes! Each song has its own steps. Zumba consists of a mix – salsa, merengue, reaggaton, bachata, etc. The only thing you need to remember is to shake all the parts of your body that can be shaken and not to stop until the class is over!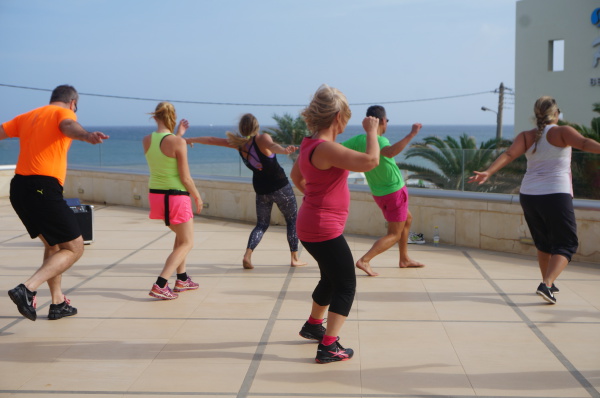 Running and walking
The day always starts with running or walking on the beach.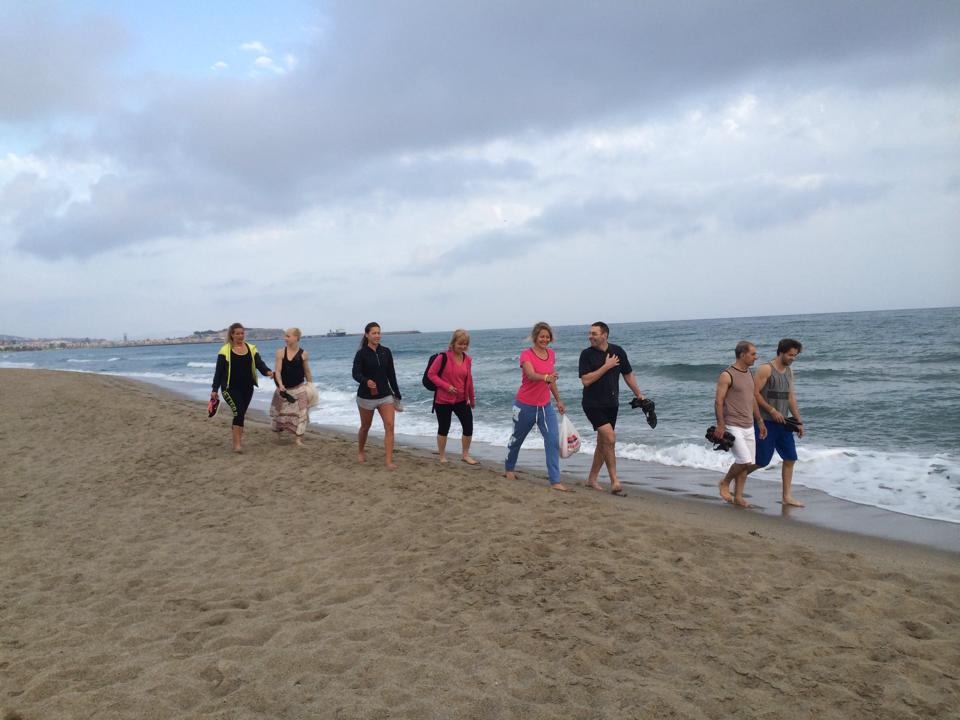 Beach fun
During the week we also play volley and other funny games on the beach.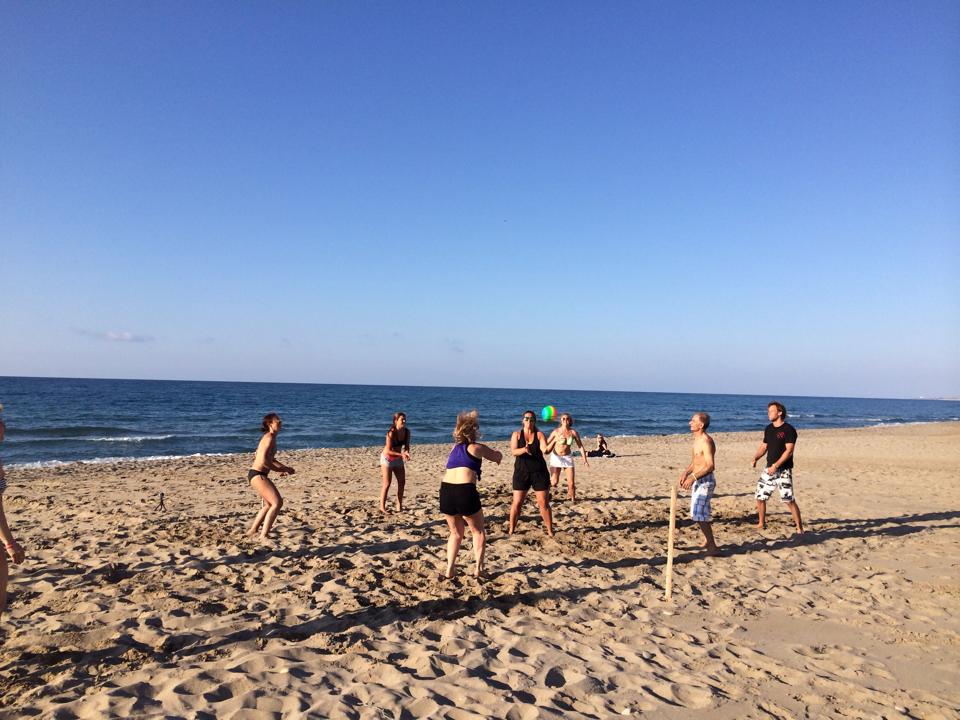 SPA
For a small additional cost you can use the hamam and the sauna and also get whole body massage or pedicure for instance. The jacuzzy is included in the price, you can use it for free.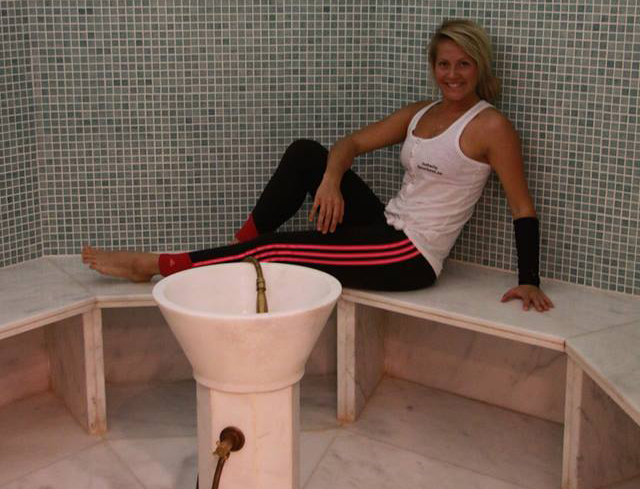 Tabata
Interval training in different stations. The class has an extremely smart structure when you mix high intensive aining exercises with short rests during a predetermined time (usually between 3-5 minutes). You strive to achieve an equal number of repetitions of the exercise first to last interval. Fun and challenging workout. You'll certainly be hungry the rest of the day!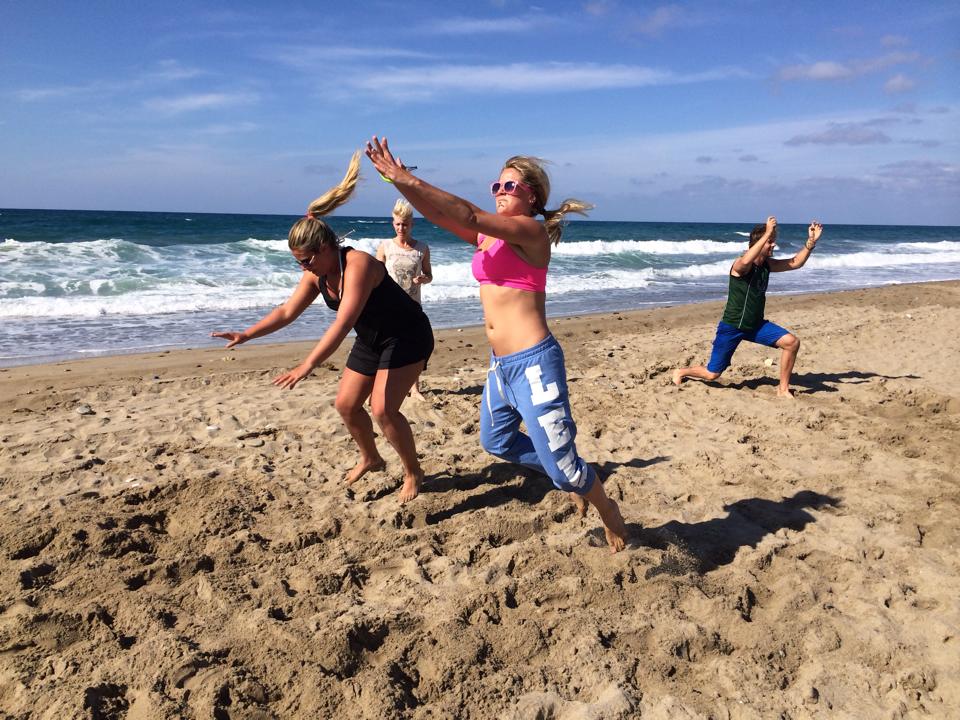 Sea training
Exercises and running in the Mediterranean Sea.